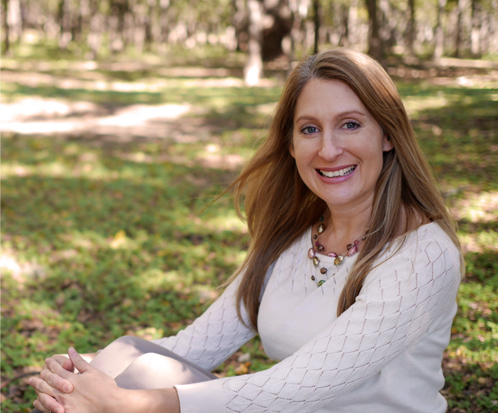 Professional Christian Counselor
Christina L. Russell, MA
Licensed Professional Counselor (LPC-S)
National Certified Counselor (NCC)
Christina encourages trust and healthy vulnerability to develop in the counseling process and to be carried out into other relationships. Her educational achievements include B.A. in Psychology and M.A. in Counseling, both from the University of Texas at San Antonio. Christina is a Licensed Professional Counselor, a National Certified Counselor and a Board Approved LPC Supervisor.
Christina has over 17 years of professional counseling experience with couples, individuals and families working from a professional and Christian counseling perspective. Christina was previously a director of counseling services and professional therapist at a local church. Her ministry focus was to provide a professional, secure, and biblical counseling service to the local church and the San Antonio surrounding community, where trust and healthy relationships could develop. Christina continued this focus when she went into private practice in 2006.
Christina enjoys spending quality time with her husband, her two delightful daughters and her adventurous son, as well as extended family and friends. For fun, Christina likes to cook, research family genealogy, give her talented and creative husband more ideas for projects in their yard and home, and if she can stay awake long enough she loves to sit down with a cup of hot tea and read a good book.
Christina is a member of the American Association of Christian Counselors (AACC). This organization offers resources and support to Christian Counselors. Christina follows ethical guidelines set by the state of Texas, by the AACC, and by the National Board of Certified Counselors. She continues to further her development as an effective counselor through continued education, consultation, and a daily relationship with Jesus Christ.