Couples Counseling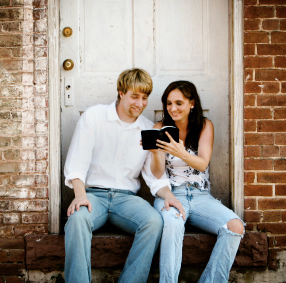 Couples may seek counseling for a variety of reasons such as when they are experiencing an unusual distance in their connection or have been disconnected for many years, when they are suffering the brokenness of an affair or other betrayal, when they are tired of arguing and ready to learn new ways of hearing one another well, when they sense something is wrong but are not able to pinpoint where the brokenness is occurring, or if they are considering getting married or are preparing for marriage.
Couples who commit to regularly scheduled sessions, openly sharing in session, actively working in and out of session on treatment goals, are more likely to find success in the counseling process.
My hope is for couples to meet in a space that is a safe haven, with the intent to allow the process of counseling and a greater openness and dependency on God's love to guide us toward their shared goals. It is important that each partner accepts responsibility in bringing about change in their relationship, and a willingness to be open to God's grace for the individual and for their partner.
Whether you are working toward marriage or already married, Christians believe that the romantic relationship between a man and woman is considered unique and described as a reflection of Christ's relationship with the church. This sacred union deserves the care and attention you give it, as you commit to the rewarding work of bettering your relationship.